Professional electronic music mastering, mixing, and production services to help you achieve your musical goals.
Reach new fans and stay connected to your existing audience by presenting your music in the best possible light.
Premium analogue mastering for the utmost in sound quality.
Hear the difference in bespoke audio mastering tailored to the way you want your music to sound. Warm, full, clean, punchy tracks with optimized stereo width ready for the clubs, radio, or any environment.
Some Of My Work
Listen to more samples of mixing and mastering.
I am committed in making sure you are happy with your masters. You've put a lot of work into your music, now it's time to take it to the next level.
Mastering engineer experienced with top artists and all electronic genres.
Why Choose Medway Studios?
Experience:
30 Years production background engineering, mixing, and mastering releases on some of the largest labels in dance music such as Hooj Choons, Ministry of Sound, Universal Records, and more.
Support from not only DJs such as Sasha, John Digweed, Paul Oakenfold, Danny Tenaglia, Erik Morillo but airplay and TV spots on the BBC.
Artists such as Full Intention, Chris Willis, Ralphie Rosario, Wide boys, Jason Nevins, Seamus Haji, Crystal Waters, Hernan Cattaneo, Pig and Dan, Spooky, Infusion, Jody W, Guy J, Soul Minority, ATFC, Cevin Fischer, Dj Pierre, Pole Folder, Bonzai, Perfecto, Lost Language, Saved Records, and more have had their masters and or mixdowns come through this studio.
Service:
Simply upload your music and receive a free consultation to prepare your mixdown for mastering.
Tips in how to improve your future productions.
Revisions until you are satisfied with the balance and loudness of your master.
Music mastering studio skilled in all styles of electronic music: Deep House, House, Tech House, EDM, Drum and Bass, Trance and more...
Analogue processing from API, Manley, Neve, Pultec, SSL and more for added depth, harmonics, and vibe
MASTERING
Take your stereo premaster to radio and club ready format with a hybrid of the best digital and analogue processing. For tracks that need extra control over stereo mastering. Submit between 4-8 stems. Problem areas can be more finely tuned.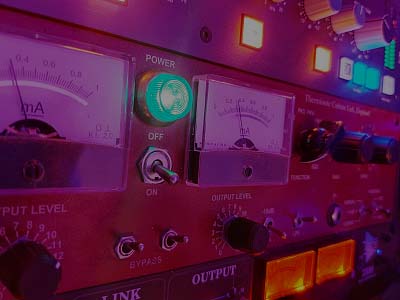 MIXING
Mixing allows detailed treatment of every element in your track. Each stem is balanced and treated with EQ, compression and effects according to your overall vision.
PRODUCTION
Writing assistance can help add authentic sounding elements to complete your song depending on the specific needs for your project. Includes mixing and mastering.
My Work Has Appeared On:
Here's What Clients Say:
"You're one of my favourite house music producers" James Lavelle - UNKLE
"Oh Yes Medway, Just what I was looking for.. " Cevin Fisher
"Fabulous..." Solarstone
"With Jesse's background and knowledge, you can rely on Medway Studios to do a high quality job and whether it be mixing or mastering, the personalized service, overall quality and value for money is unrivaled" James Harcourt - Twisted Frequency
"Jesse's been great. His studio makes changes and gives you exactly what you ask for. I use him for all of our releases. The clubbers thank him" Omnis Recordings
"Jesse came highly recommended to me from a good friend, I was impressed with the quality of the masters and the turnaround speed he got them back to me. I don't think I will be going anywhere else anytime soon." BP Zulauf - Helvetica Recordingz